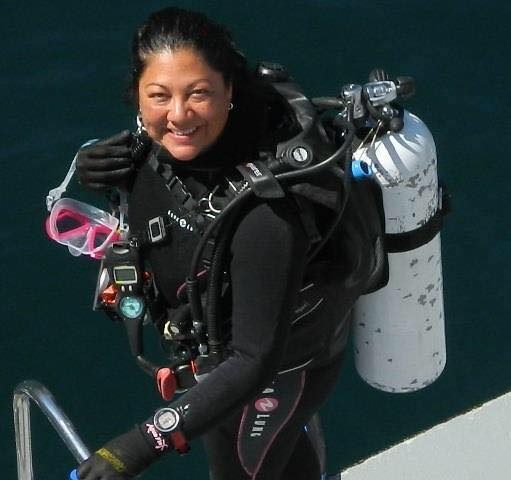 What does selling real estate have in common with owning and operating a 110' dive boat?
Dora Sierra.
In her previous life, Dora was the broker of her own very successful real estate company in Phoenix. She helped hundreds of families create their American dream.
Dora made her acquaintance with the ocean in Acapulco, Mexico when she was 15 years old. This was the first time she had ever set eyes on the sea and was captivated by its vastness. She couldn't tell where the sea ended, and the sky began. She drank in the waves and experienced the salty mist on her face. At that moment she knew where she belonged. While Dora always lived inland, 30 years later her dream of being part of the sea came true. But she never could have possibly imagined the adventures that awaited her.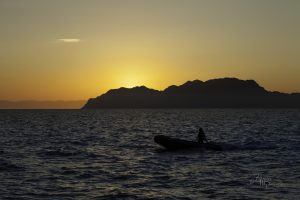 In 2005, Dora had the opportunity to explore the Sea of Cortez in a 32' cruiser. The group left from Puerto Peñasco and went south to the Midriff Islands. Dora was immediately captivated by the magnificence and remoteness of the islands. She felt like she had gone to the end of the earth where beauty beyond description was hidden: where the desert meets the sea. The things the group encountered on their three-week journey were dolphins as far as the eye could see, playful sea lions, pilot whales, humpback whales, bluefin whales, orca, and sperm whales. They saw flying mobula rays, blue and brown footed boobie birds, cormorants, frigate birds, and the endemic yellow-footed gulls. "Wow", she would say again. "Why is no one else out here? I can't believe we have this paradise all to ourselves!"
When she returned, Dora could not get the image and experience out of her mind. This is where her obsession began with figuring a way to bring the world to these majestic and secluded islands. She felt like she had just come back from the last frontier.
Because of the distance, she knew that the only way to get out there was with a liveaboard dive boat. Although she had never been on a liveaboard before however, she was familiar with the concept. She did her research, got to work, and, after many obstacles, challenges, and roadblocks, she built "Rocio del Mar", naming the boat after her daughter, Rocio.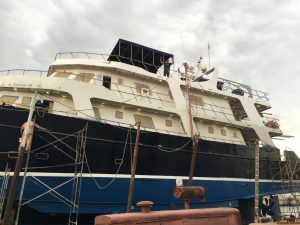 When she was finally ready to launch the boat in 2008, she found herself amidst one of the world's largest financial crises. However, Dora, with her optimistic outlook, would constantly say, "Build it and they will come". And come they did. It didn't happen over-night, but now the Sea of Cortez is a destination that guests come back to time and time again.
In 2011 she added the Socorro Islands to their destinations. People from all over the world travel with them to these incredible destinations in Mexico. Dora says, "When I was a kid, I had dreams of traveling the world. Now the world travels to me"!
Fast forward to 2014 and Rocio del Mar is a very successful diving liveaboard company. An opportunity arose to get a second boat and with it the chance to focus on Dora's passion – the sea and its inhabitants. Her favorite trips onboard Rocio were the ones in which scientists were doing research to help create protected areas. With this new boat, she could focus on scientific research and offer divers the chance to be a part of it through citizen science. Divers love to learn and the more they know about the ocean, the more they will love it. And people protect what they love. In 2015, she launched Quino el Guardian. Quino (Joaquin) is the name of her grandson so it was most appropriate to name the boat after him; Quino the Guardian.
Rocio del Mar and Quino el Guardian are liveaboard dive boats. But they are more than just that. Ask any of the thousands of divers who have traveled with them as many come back again and again. It's the magic that is created when the destination, crew, and service are combined.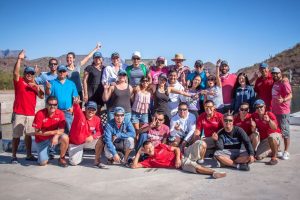 When you travel with Rocio del Mar and Quino el Guardian you can expect to drift back often to the incredible and unrelenting memories that are created. And it is these memories that can bring a person serenity even when sitting in a dentist chair or stuck in traffic.
We would love for you to travel with us and become part of the Mexico Liveaboards family!